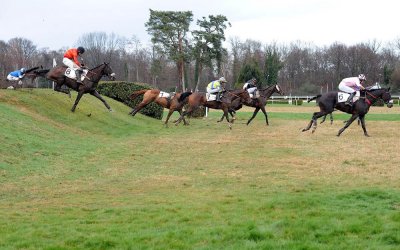 Pau Hippodrome du Pont Long
Pau is the second most important racecourse in France after Auteuil in terms of obstacles. The Hippodrome du Pont Long is a paradise for fans of horses races.

It is less than 5 minutes on foot from your Hotel Atlantic Pau, which also has free parking if you want to walk there.
Shopping and Panoramic Restaurant
It is during the winter that the Hippodrome is the most active. 28 races are held from December to mid-February. In total, there are 154 obstacle courses and 69 flat races of quality compete in the racecourse.

Also, enjoy the panoramic restaurant "The Volpoom" to extend your equestrian event.