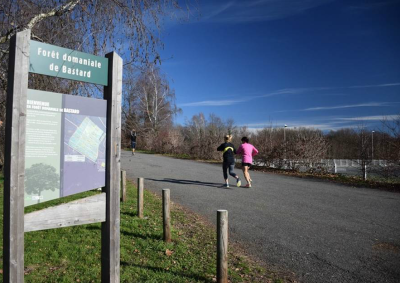 Forêt de Bastard
Enjoy the fresh air at the preserved forest of 300 hectares in the suburbs of Pau. A refuge for biodiversity, a recreation area for children and a great place for a jog or a walk.

Especially as it is 8 minutes by car from the hotel or 30 minutes by bus.
A green lung and an activity area
Come and enjoy these wide shady paths without any car traffic. A tour of the wood is 7 km and includes a fitness trail, mountain bike and equestrian trails.